Staking A Claim
Camping is on a first-come, first-served basis.
Please be mindful that staking a large claim is not fair to the other people who've paid for Early Entry – do not use flagging tape, rope, etc used to "mark off" a large area.
If you have friends you'd like to camp with, either arrange to arrive with them, or bring and set up your friends' tents to establish your camp's perimeter. It's a much friendlier way to ensure you get all your friends' tents in your camp!
Be Rad to Everything
Meet & Greet Your Neighbours
Everyone at Shambhala is a friend you haven't met yet – we're all Farmily! Meeting the people camped around you makes for a safer, more secure campsite – when you have more pairs of eyes looking out for each other, camp theft is less likely.
"2. beCONNECTED
The Great ShambhaLAW: TALK TO STRANGERS.
Don't limit yourself to people you know.  We are all FARMILY." ~ 8 Mindful Steps to Be Good Farmily, #2 of 8
---
Take Care of Yourself
If you don't get enough sleep, eat enough or stay hydrated you'll be a grumpy partier. Remember to take naps, drink lots of water and eat regular meals and snacks throughout the day. You'll feel much better! Are you in the driver's seat on the way home? Make sure you get at least 8 hours of sleep before departure. We want you to Get Home Safe.
---
Take Good Care of Each Other
Everything said above goes double for your friends and Farmily. Encourage others to eat, hydrate and sleep as needed. Use the buddy system. Check in with your campmates regularly. If you see someone who looks like they need help, even if you don't know them, talk to them or alert a staff member. Our community is our strength – spread the Shambhalove.
---
Respect the River, Respect the Land
Love the land, Leave No Trace. Many animals live on the Salmo River Ranch – from farm animals to wild critters and the fish in the river.
Use the garbage and recycling stations (if you see any that need to be emptied, let a staff member know) and if you smoke, keep a small container with you for cigarette butts.
Any kind of personal care product, including shampoos, soaps, toothpaste, etc (even if they say 'earth friendly' or 'biodegradable') should not be used in the river. "Earth Friendly' products aren't intended to be used by many people in the same area – the concentration of these products can be damaging to fish habitat and wildlife, so please use the Showers for personal care.
You can learn more about the Salmo River's biodiversity from the Shambhala Green River Collective.
We can all do our part to keep the festival grounds clean – if you see little scraps of trash, set a positive example by picking them up! You'll be surprised – it usually only takes about 30 seconds for someone else to join in and help you. Be the change you want to see!
Small Actions x Many People = Big Change
In summary – be rad to everything!
Come Prepared
Be prepared to be fairly self-reliant. Shambhala is held on a working ranch, kilometers away from "the grid", carved out of rustic wilderness for the sole purpose of delighting our guests for one week each year – please keep this in mind and have patience with our sometimes 'rustic' systems.
Prepare for all types of weather - No, really! – I'm talking to you, people from out East who think it's warm at night in the summer. It's not in the mountains. – The days can be hot, the nights are often cool and damp. You'll want to be nice and warm at night, and cool during the day. Plan for both extremes.

Extra socks are a must - True story. Freshies out of a brand new bag are extra satisfying.

Bring a LARGE water container - for your camp that you can refill at the free water station throughout the weekend. Water cooler type jugs with a pump work great. Worried about lugging gallons of water back to your camp from the water refill station? Have someone in your camp bring a wagon, wheelbarrow or a dolly!

Leave valuables at home – tents aren't all that secure, and there are no lockers available on site. If you opt for Free Parking, you'll likely be camped far away from your vehicle, which makes it an impractical place to store valuables. As a general rule – if you can't live without it – don't risk bringing it!
Looking for more tips on what to bring? See WTFAQ to Pack!

Back to Top



Sunshine Camp (Vehicle Camping/Tenting)
Sunshine Camp is the field closest to the Gate. Sunshine is about a 7 minute walk to "Downtown Shambhala," where the vendors & stages are located. Sunshine a bit quieter to camp in than most places on the farm.
All vehicles in this zone must have a Sunshine Parking Pass (refer to 2013 Parking Pass Pricing). Tenting is free if you leave your car in the Free Parking Lot, located adjacent to the Sunshine Camp Zone.
Starlight Camp (Limited Vehicle Camping/Tenting)
Starlight Camp is the area South of the Sunshine Lot to the entrance of The Labyrinth Stage. This is the "main" camping area of the festival and is a short walk or bike ride to Downtown Shambhala and all amenities.
All vehicles in this zone must have a Starlight Parking Pass (refer to 2013 Parking Pass Pricing). Tenting is free if you leave your car in the Free Parking Lot, located adjacent to the Sunshine Camp Zone.
Metta Camp(No Car Zone, Tenting Only)
Mettā (मेत्ता) is "loving-kindness, friendliness, benevolence, amity, friendship, good will, kindness, love, sympathy, close mental union (on same mental wavelength), and active interest in others."
Metta Camp is the area South of the boulders that are laid across the Starlight field. If you want to camp car-free, care-free, this is the spot for you. Park in the Free Parking Lot at no charge, and use the baggage shuttle to transport your gear.
Disabled Camping
Disabled camping is located near Downtown Shambhala, just North of the artisan market. Power access is available for charging motorized wheelchairs or operating other medical devices.
Please contact us well in advance at info@shambhalamusicfestival.com if you would like to camp in this area, as space is limited.
A note about accessibility: The festival site is a working farm with uneven terrain that may present challenges for those with serious mobility issues. Wheelchairs will be able to access most areas, but the ground can be very uneven and hilly in places, and the beach is made up of loose rock. There are trails behind the stages that wheelchair users may not be able to access. If it rains and gets muddy navigating the site may become difficult.
Baggage Shuttle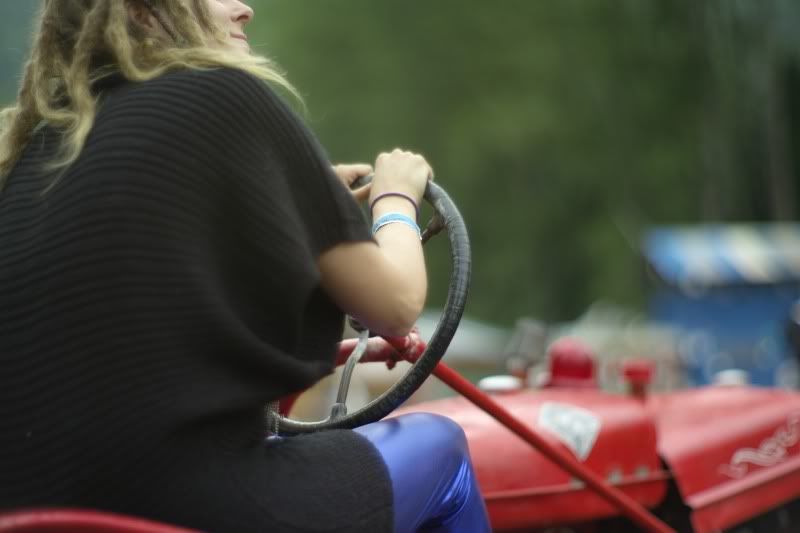 Leaving your car in Free Parking? We'll be running a by-donation baggage shuttle from the Free Parking Lot through Sunshine, Starlight and Jersey.
All donations collected will go to the Kootenay Romanian Relief Organization. In the past, donations from Shambhala have helped build soccer fields and playgrounds for Romanian orphans. Let's keep it up!

Back to Top

2013 Parking Pass Pricing
See Sunshine Camp (Vehicle Camping/Tenting) description.
See Starlight Camp (Limited Vehicle Camping/Tenting) description.
See Metta Camp (No Car Zone, Tenting Only) description.
| | Sunshine Camp | Starlight Camp | Metta Camp |
| --- | --- | --- | --- |
| Reg. Size Vehicle (Up to 7 passenger) | $20 | $40 | N/A |
| Oversize Vehicle (8+ passenger) | $40 | $80 | N/A |
| No Vehicle / Use Free Parking Lot | FREE! | FREE! | FREE! |
*Oversized vehicles are: RVs, Truck & Travel Trailers, Hummers/H2s, Buses, or any other 8+ passenger vehicle.
**There is absolutely NO camping in the FREE PARKING Lot.
***Tenting is always FREE in any Camp Zone when park your vehicle in the Free Parking Lot!

---
We'll see you on the dance floor!